Feel Seen and Heard, Black Woman
Individual Counseling and
Trauma Healing
In-Person in Gainesville and Online
Across the State of Florida
Suffering alone in silence…
You've always had to "take care of" problems on your own, even when you felt scared.
When you cried and needed comfort, you were told to "stop crying" and demanded to "remember your strength."
Be the Chief Caretaker… the "Strong Black Woman," … the one who never buckles.
But it makes you feel more caged than ever. And now you're isolated and out of touch with yourself and others.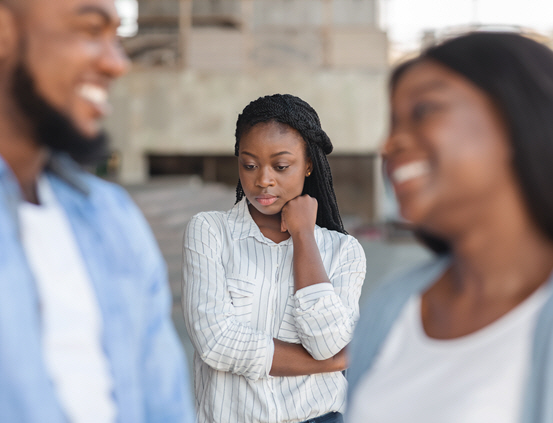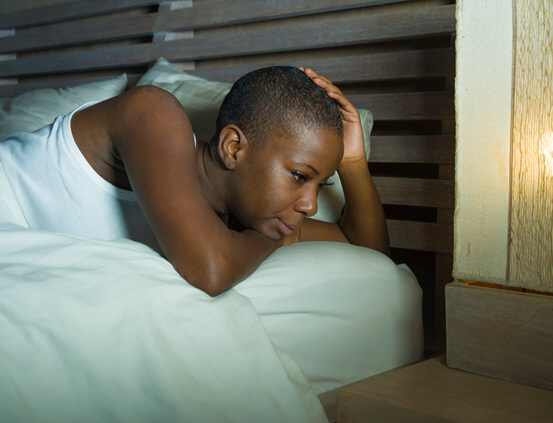 Healing from the pain feels out of reach.
No one could understand – the sleepless nights, the painful memories that play on repeat.
The hopelessness becomes heavier, and indifference settles in.
You take more sick days from work… "I just don't want to deal with my boss, coworkers, or clients today."
And you're drinking more at social events and home… "I said this would be my last glass of wine, but one more will help me feel better."
When you're struggling…
… "good enough" isn't good enough.
It's so frustrating to finally commit to therapy only to discover that your therapist just can't appreciate the ins and outs of being Black.
When you finally decide to start therapy after experiencing a lifetime of racialized trauma, you hope your therapist can help you understand why you've been feeling so depressed and unmotivated.
When you open up about your experiences in session, your therapist tends to gloss over your frustrations… "Is she even aware of what I am saying to her?"
If only you could find help without being hurt in the process.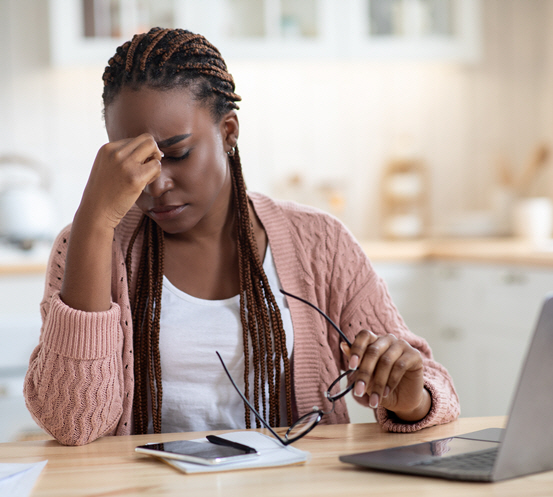 Your lived experience as
a Woman of Color matters.
I believe that you shouldn't have to endure harmful microaggressions while seeking the support of a therapist.
Using my own experience as a Woman of Color and my training at the intersection of race and sex, I create a safe space for women to discuss their experiences and receive the support they need to create meaning.
Through our work together, your experience is validated, and you are supported, not harmed. This allows you to move confidently through your world and create meaningful change in your life.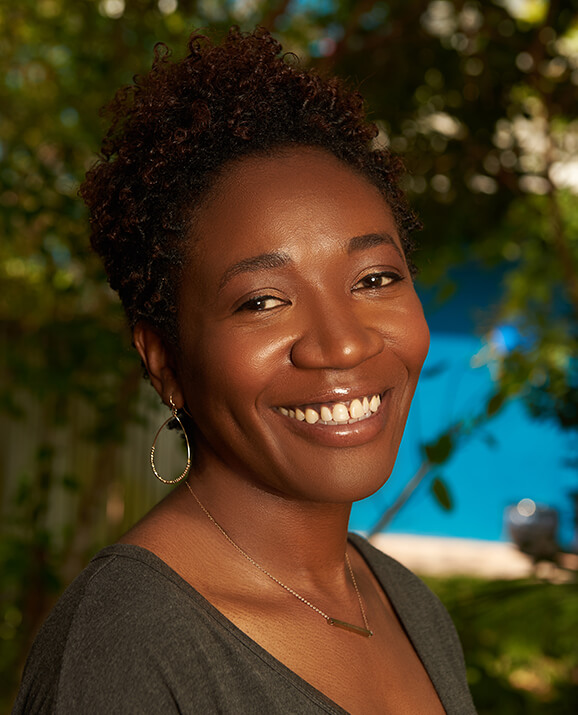 I know how painful it feels to sit with a therapist who can't understand the perspective of a Woman of Color.
It hurts to say this, but much of my own therapy experience involves educating my therapist and then just hobbling through the process, hoping and praying that they'll one day "get it" or get me.
I don't want that to be your experience. It's not your job to educate your therapist.
As a result of my experience as a client in therapy, I created a practice specializing in guiding Women of Color through life's challenges.
Using a blend of Narrative Therapy and Somatic Psychotherapy and my own lived experience, I offer therapy tailored to validating the lived experience of Women of Color and helping them process pain stories.
I'll help guide you toward healthful processing of past and present traumatic experiences.
You don't have to sit in another therapy office with a therapist who doesn't get you.
You don't have to keep wondering if you are the problem.
You are not the problem. You just haven't found a therapist that can appreciate you as a Woman of Color.
Don't settle for a
"good enough" therapist!
You deserve a therapist that understands and appreciates
your identity as a Woman of Color.
Call today to schedule your free phone consultation and get
a therapist that gets you.
"Seeing Kathleen has made a major difference in my life… Before I started therapy with her the fog in my life was thick…I was having a hard time making sense of certain events in my life. Therapy with Kathleen has helped me to recognize and handle situations in my life that were difficult before. I can't say enough how truly blessed I am to be a client and how thankful I am for her services. She is truly God-send!"
L. Lew
"I had tried several around the Gainesville area and can finally, successfully, say Kathleen has helped me in both my own growth as well as my relationship. Kathleen was up to date with the newest studies in cognitive and behavioral therapy, and had the ability to do couples therapy as well. She is kind and will go the extra mile to help ensure you have the tools needed to understand yourself better."
Ceri B.
"When I began therapy with Kathleen, every single problem seemed insurmountable and I thought I was the only person dealing with the issues I was facing. Kathleen helped me to normalize all of my issues so that I could actually navigate addressing them with her guidance. I never left my sessions with her feeling hopeless. I'm now more empowered to tackle issues in my life head-on."
Karlyne H.
"Meeting with Kathleen helped me work through the unresolved mental loops that were holding me back from advancing in my personal development, relationships, and academics. My problems didn't go away. Instead I was taught a broader understanding of how to decrease their influence in my life."
Eddie M.